About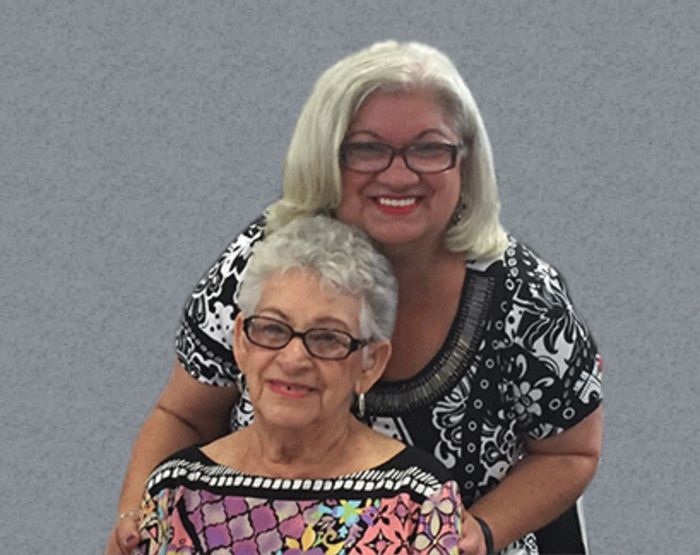 Dolores Guzman has lived in Deltona, FL for the past 24 years, working as a legal assistant and is a licensed Health Insurance Agent in the State of Florida. She is a daughter, a mother, a grandmother and a caretaker. She raised 2 children, with her strong Christian values, both of whom graduated from Pine Ridge High School. Dolores now has 3 beautiful grandchildren and has been caring for her elderly mother for the past 15 years. Her love for her family transcends to everyone around her. It's a force that drives her and energizes her to keep moving forward. This is why she believes strongly that community service is a mechanism that can pave the way for a better future.
HEALTHCARE
Dolores has also worked in the Dental industry for 18 years. 13 of those as a Dental Coordinator at Family Dentistry of Daytona Beach, where she observed a growing need for Health Insurance and Healthcare education in Volusia County. This observation grew into a passion, leading her to seek out a Healthcare Marketplace Navigator position with The Health Planning Council of NE Florida for the first enrollment season of the Affordable Care Act. Her experience in the Healthcare field and passion to serve her community has been her motivation for the past 3 years as a Navigator and Community Activist for citizens of Volusia County. From 2013 to 2014, Dolores served as a Board Member for the Hispanic Health Initiative, a nonprofit organization that does outreach in the community by creating awareness about chronic diseases and educating people on how to prevent them. In 2018, Dolores won her seat as County Commissioner of the West Volusia Hospital Authority. Dolores provides critical input on Healthcare related initiatives and decisions directly affecting her community. The West Volusia Hospital Authority serves the community by partnering with many organizations to offer health services where they are needed.
COMMUNITY
As part of her community outreach efforts, Dolores founded Register to Vote Volusia, a voter's registration organization that ensures everyone has the opportunity to go out and vote. It is because of this initiative that she was invited to meet President Barack Obama when he visited Orlando.
HISPANIC HERITAGE
Being Hispanic herself, Dolores' community outreach efforts include serving the large Hispanic population in Volusia County. She served as a Board Member for the Hispanic American Youth Group of Deltona (HAYGD). A 14-year nonprofit organization that works with children, teaching them cultural dances and allowing them to perform throughout the state of Florida. She also founded and was President of the Volusia County Chapter of the Democratic Hispanic Caucus of Florida.
"A relaxed attitude lengthens a man's life; jealousy rots it away. Anyone who oppresses the poor is insulting God who made them. To help the poor is to honor God." Proverbs 13:30-31